INFORMATION ARCHITECTURE (IA) & USABILITY WORK
User Flow w/ Persona
The typical user flow diagram seems to lose track of the persona by getting too detailed with procedural boxes and arrows. But the persona should be kept at the forefront during all stages of the development process. I used Axure, my Scott John persona and my intranet wireframe. I considered what Scott John would be thinking while progressing through the intranet and attempting to meet his information needs. I built these thoughts directly into the user flow. This is a much livelier and more interesting way to create and present user flows. And it fixes the problem of losing sight of the persona by building it directly into the user flow.
Chang School IA Presentation
I created these slides using Apache OpenOffice for the Professional Communication course at Ryerson's Chang School. I delivered the presentation on July 23, 2012. The presentation explored how the fields of information architecture and professional communication interrelate. The slides are in PDF format. You can also check out the presentation on SlideShare.
Website Usability/Accessibility Analysis (Heuristic Evaluations)
Using WCAG 1.0 and 2.0:
Using Jakob Nielsen's heuristics: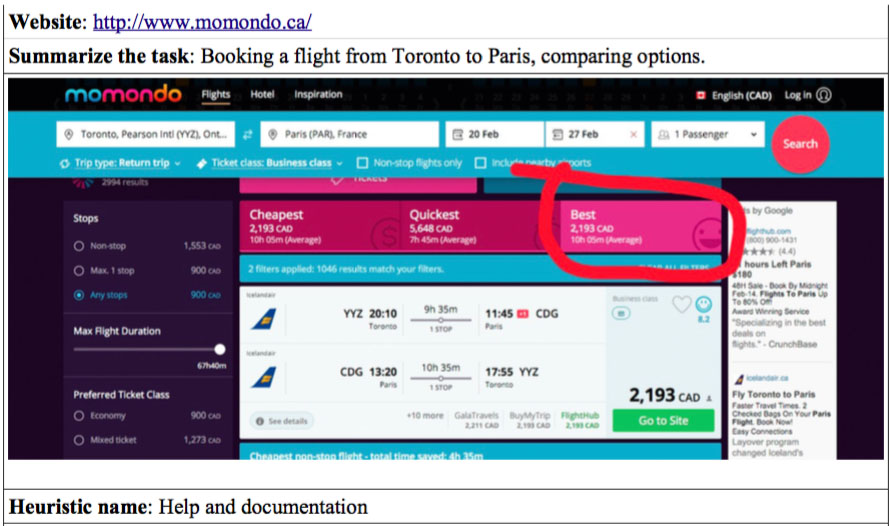 User Experience Evaluation & Homepage Redesign of UPS.com + App Ideation for Men's Clothing Company: